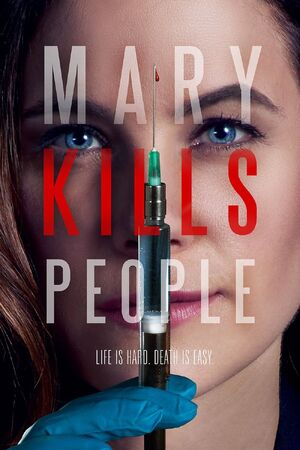 Mary Kills People, The Lifetime original scripted series, premieres April 23 at 10pm ET/PT. The provocative series stars Caroline Dhavernas ("Hannibal") as a doctor who helps people in need end their lives with dignity. The series also stars Jay Ryan ("Top of the Lake"), Richard Short ("Vinyl"), Lyriq Bent ("The Book of Negroes"), Greg Bryk ("Bitten"), and Charlotte Sullivan ("Rookie Blue"). "Mary Kills People" is produced by eOne and Cameron Pictures in association with Corus Entertainment. The series is executive produced and written by showrunner Tassie Cameron ("Ten Days in The Valley"), Amy Cameron ("The Book of Negroes"), Jocelyn Hamilton and Tecca Crosby. Co-Executive Producer Holly Dale ("The Americans") directs the season in its entirety. Tara Armstrong ("Private Eyes") created the series and is Co-Executive Producer and writer. Additional writers include Marsha Greene, Sherry White and Mike Goldbach.
Ad blocker interference detected!
Wikia is a free-to-use site that makes money from advertising. We have a modified experience for viewers using ad blockers

Wikia is not accessible if you've made further modifications. Remove the custom ad blocker rule(s) and the page will load as expected.